Are you a busy professional who struggles to find time to prioritize your health and fitness goals?  We offer face-to-face personal training sessions designed specifically for busy professionals to achieve your fitness goals and maintain a healthy work-life balance.
Provide personalized personal training plans designed to meet your specific needs and goals.
Provide accountability and motivation, helping you stay on track towards your fitness goals despite your busy schedule.
Provide professional guidance and support during your workouts, ensuring you perform exercises safely and effectively.
Save time by helping you make the most of your workout time, allowing you to focus on your business.
Exercise has been shown to reduce stress, increase productivity, and overall work performance, helping you achieve success in both your personal and professional life.
Exercise can help improve physical appearance, and self-confidence, which can have a positive impact on professional and dating relationships.

1-3 sessions per week
HKD$ 800 per session
1-3 sessions per week
HKD$ 700 per session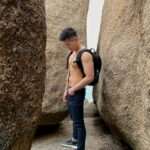 Brando Hui is a strength coach and certified personal trainer from American Council on Exercise. Gymbeastics was created by Brando.

His fitness journey began in his final year of university. He was skinny-fat and insecure, so he turned to weight lifting. He quickly became obsessed with the gym and proceeded to pack on over 35 pounds of muscle and successfully got rid of stubborn belly fat during the next 5 years.

Since then, he helped lots of people make this same transformation.

After years of learning and practical experience, he designed a scientific system that anyone can use to achieve their fitness goals.
Frequently Asked Questions
The duration of a personal training session lasts 1 hour.
The frequency of personal training sessions can depend on your fitness goals, schedule, and budget. Some people may see a personal trainer once a week, while others may see them 2-3 times a week. It's important to communicate with us about your goals and preferences to determine the best frequency for you.
Session validity is determined by multiplying the purchased sessions by 7. For instance, if you bought 12 personal training sessions, the expiry date would be 84 days. However, if you're unable to attend due to reasons such as injury or travel, you can talk to your trainer and come to an agreement to extend your package at no additional cost.
Limited spots available!Start your journey to incredible transformation results today...