Maximize Your Results with a Personalized Approach
Working 1 on 1 with me, our personalized approach tailors every aspect of your program to your specific goals, whether it's fat loss, muscle building, or general fitness, ensuring maximum results.

How does the process work

You fill out our quick no-stress application and give us some basic info about you.
We go through your application to determine if you are a good fit.
We'll give you valuable feedback on this call – and we'll explore options to work together.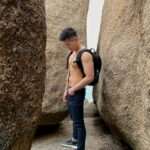 Brando Hui is a strength coach and certified personal trainer from American Council on Exercise. Gymbeastics was created by Brando.

His fitness journey began in his final year of university. He was skinny-fat and insecure, so he turned to weight lifting. He quickly became obsessed with the gym and proceeded to pack on over 35 pounds of muscle and successfully got rid of stubborn belly fat during the next 5 years.

Since then, he helped lots of people make this same transformation.

After years of learning and practical experience, he designed a scientific system that anyone can use to achieve their fitness goals.
Frequently Asked Questions
Our 1-on-1 coaching is a fully personalized journey designed exclusively for you. It can be in the form of in-person personal training sessions or online coaching. We will understand your goals and needs, and create a plan that fits not just your body, but your lifestyle too.  As you progress, we'll be there every step of the way, offering advice, encouragement, and tweaks to your plan as needed.
For Face-to-Face personal training, it ranges from HK$700 to HK$800 per one-hour session. For 1 on 1 online coaching, It's a fixed monthly rate of HK$1499. No extra costs, no contracts.